By Gregg Ellman
(@greggellman)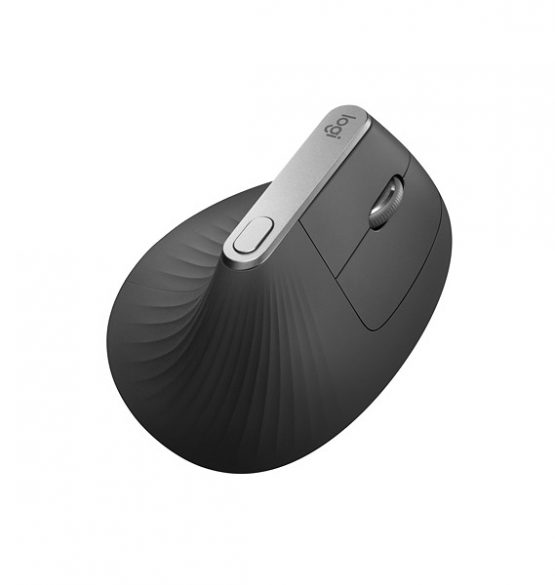 Injuries such as forearm strain or wrist pressure caused by a mouse are more common than one would think.  The new Logitech MX Vertical wireless mouse is built with an ergonomic design to reduce these injuries.
Something I found interesting while reading about the mouse, before I had my review unit, is that the mouse is scientifically tested and ergonomist approved. The design is a natural handshake position, which I kept in my mind as I sed  MX Vertical the first time.
Along with the handshake design, it has a 57-degree vertical angle, reducing muscular activity up to 10 percent compared to an everyday mouse.
So if any of that makes you think it's too complicated for a mouse, remember a mouse is something many of use for hours each day. I found the comfort of the MX Vertical like night and day compared to a standard mouse.
If you have never used anything but a standard mouse, the look and feeling of an ergonomic mouse might take some getting used to but after an hour or so, trust me, you'll never go back.
Included software is easy to program and customize  all the features you expect and need. This includes left and right buttons for clicking and a smooth clicking scroll wheel. 
The software lets you customize the buttons and add other features depending on your tasks. Wirelessly, the mouse can be used with the included USB dongle or Bluetooth. Both worked fine; I stayed with the dongle, mainly so I wouldn't lose it. 
On the bottom is a button to switch the channel, which is great if you use multiple computers. You can even copy and paste between computers. 
The left side has a thumb rest and your other fingers are positioned on the right with each having easy access to the controls.
How it works to reduce or eliminate pain, injuries or just add comfort, depends on each user. I'm lucky since I don't have wrist pain and I know I just jinxed myself by saying that.
With the internal battery you should get about four months of use; if it runs out in the middle of work, a one-minute charge will get you running for three hours.
It's impossible to say if it's the best mouse I ever tried but with all the features it has to be near or at the top. Logitech is known for well-built products, which continues with the MX Vertical.
www.Logitech.com $99.99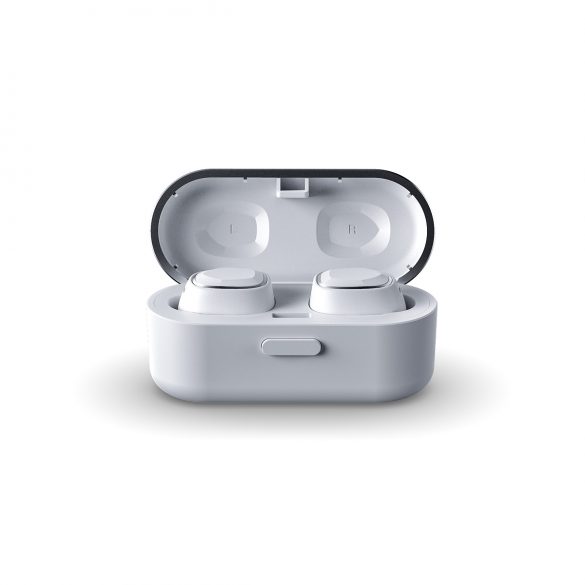 True wireless earbuds aren't as unusual as they were a year ago but they are still new to some. The latest to get some play time in my ears are the Yevo Air.
Recently I got a few reader emails, were asking about the true wireless category with good sound and a reasonable price. I was happy to reply that the Yevo Air is a great choice. 
The most important feature is the sound and it  didn't disappoint, with great clarity even at high levels and a nice amount of bass.
Calls, voice assistants and music are easily managed with on-ear controls.
But before even turning them on, I made sure I had the right sized silicon tip attached to the earbuds (three sizes included) to ensure a comfortable and critically important secure fit.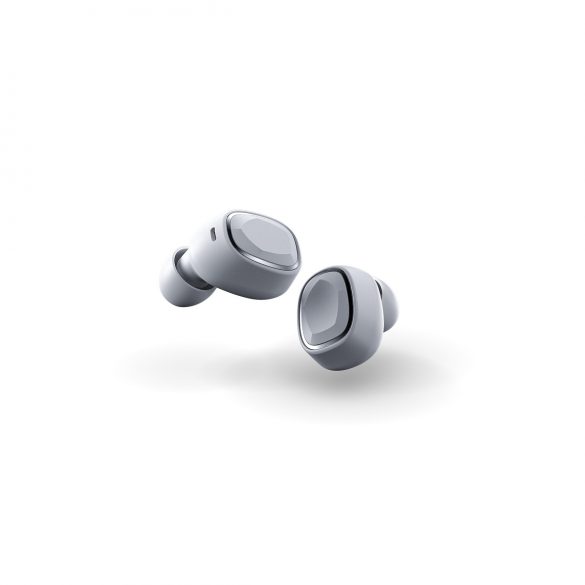 Each earbud has a 6mm driver and the iBluetooth 4.2 connection worked perfect. You'll get about 3.5 hours of battery life, but that can be more or less depending on the volume. 
When a charge of the lithium polymer battery is needed, just place the earbuds in the included pocket sized storage case, which gives you up to 10.5-hours of extra listening.
The sweat and splash resistant earbuds are built with a contemporary look which only adds to the value of a solid listening product.
www.yevolabs.com $129 in choices of black or white